BALANCE
BETTER.
boboPRO is a revolutionary training board that converts traditional balance devices into interactive training platforms. This technology dramatically increases patient engagement, enables specific performance measurement and personalized treatment.
OUR CUSTOMERS >>>
Private PT Clinics /// Hospitals /// Health Maintenance Organizations /// Big Organizations /// Sports Teams /// Gyms and Fitness Clubs
Just place the bobo on one of these common balance tools to turn it into an interactive and smart training platform
Pay less and get more! the bobo-PRO is a simple and accessible system that can be adjusted to any physical ability and challenge level
Improve the quality and experience of your training with bobo's virtual personal trainer and therapy games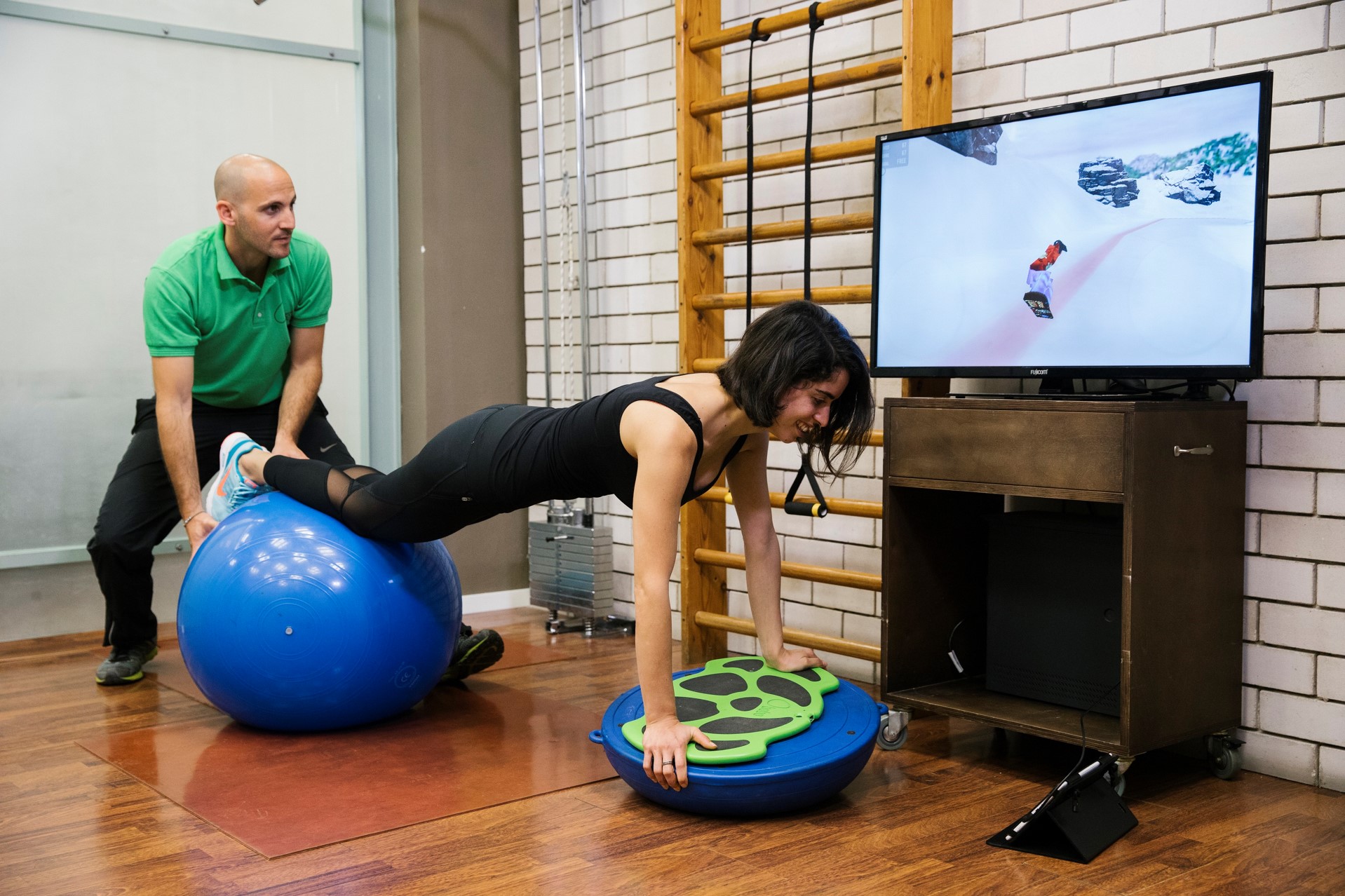 Motivate your patients and increase their compliance! Make the treatment more engaging, interactive and fun!
Monitor your patient's progress and achieve your therapeutic goals quicker. Get Real-time feedback and performance measurements
You have the freedom to choose from a huge variety of training poses and endless games